Biomedical
Production and distribution of medical devices, technical assistance for hospitals, clinics and nursing homes' electromedical equipment. Since 1984 Biomedical offers customized clinical solutions in Tuscany, in Italy and Worldwide.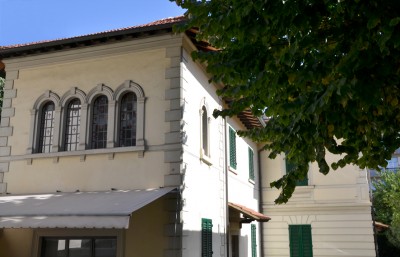 Biomedical has been working since 1984 in the medical field dealing with the production and distribution of medical devices as well as with the after sales assistance services for hospitals, clinics and nursing homes.
Biomedical works on the national and international territory; thanks to its deep knowledge of technical problems of healthcare industry, Biomedical has created customized medical devices, always in line with the market's needs.
A few steps back in time will allow to understand how Biomedical succeeded in imposing itself as a landmark in the medical field and hospital supplies.

In the '80 the company, founded by the entrepreneur Pietro Castellacci, held exclusive distribution agreements with producers of electromedical devices. Thanks to the high quality technical assistance and to the medical staff training services, Biomedical become a landmark in Tuscany.

In 2001 Biomedical started selling its own line of products, made by a complete range of biopsy and anesthesia needles. Then, more than 10 specialistic needles and thermal and absorbent sheets for the operatory theatre were added to its catalogue.

Today the company has reached a good level of penetration in the national and international territory. Its main strengths are the continuous work in the research & development field as well as a strategy strongly oriented to the technological innovation. Recently it has obtained the quality certifications CE 0426 and UNI EN ISO 9001-2008 and 13485-2004.